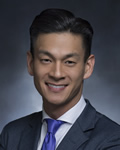 For information on how to submit a position letter please see the directions below:
Advocacy Quick Reference Guide

Updates
March 18, 2020
The Joint Sunset Oversight Hearings scheduled for March 17, March 24, and March 30 have been postponed until a future date to be announced. Background papers for the March 17, 2020 hearing are available under Sunset Review Oversight Hearings.
February 25, 2020
Background materials for the joint informational hearing "Cannabis: Proposed Consolidation of Regulation and Identifying the Elements of the Illicit Market" is available under Informational Hearings.
The Assembly Standing Committee on Business and Professions meets Tuesdays at 9:00 a.m. in Room 4202.
Documents
Committee Jurisdiction:
"Sunrise," the creation of new regulatory entities within the Department of Consumer Affairs (DCA);
"Sunset," the oversight and elimination of regulatory entities within the DCA;
Health care professional licensing;
Veterinarian licensing;
Occupational licensing;
Vocational education;
Department of General Services;
Product labeling (except agricultural and medical product labeling).