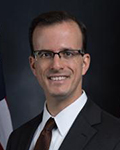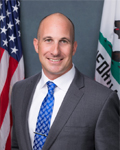 For information on how to submit a position letter please see the 
Advocacy Quick Reference Guide

Important COVID-19 Information
The public will have the ability to participate in committee hearings by offering comment in the following ways:
The Capitol will be open for attendance of this hearing; however, due to guidance on physical distancing, seating for the hearings will be minimal for the press and public. In-person attendance is not recommended. All are encouraged to watch the hearings from their livestream on the Assembly's website at 

https://www.assembly.ca.gov/todaysevents

.
Remote Testimony Station location:

Sacramento – State Capitol Park - North steps.

Written testimony before the hearing via the position letter portal. Please note that any written testimony submitted to the committee is considered public comment and may be read into the record or reprinted.
Updates
December 17, 2021
The Committee's 2021 Legislative Summary has been published and may be found under Publications.
March 1, 2021
The Joint Sunset Oversight Hearings for the 2021 legislative session year have been scheduled and may be found under Sunset Review Oversight Hearings.  Background materials will be posted on this page as they are available.
The Assembly Standing Committee on Business and Professions meets Tuesdays at 9:00 a.m. in Room 4202.
Documents
Committee Jurisdiction:
"Sunrise," the creation of new regulatory entities within the Department of Consumer Affairs (DCA);
"Sunset," the oversight and elimination of regulatory entities within the DCA;
Health care professional licensing;
Veterinarian licensing;
Occupational licensing;
Vocational education;
Department of General Services;
Product labeling (except agricultural and medical product labeling).
Specific Issue Examples

 

1) Accountants, tax preparers, and notaries

2) Acupuncturists

3) Architects

4) Automotive repair

5) Barbers and cosmetologists

6) Building standards

7) Cannabis

8) Chiropractors

9) Contractors

10) Court reporters

11) Dentists, dental hygienists, and dental auxiliaries

12) Dietitians

13) Dispensing opticians

14) Electronic and appliance repair, home furnishings, thermal insulation, and household movers

15) Franchises

16) Funeral, cemetery, and crematory establishments

17) Geologists and geophysicists

18) Health clubs and gyms

19) Interior designers

20) Junk dealers and recyclers, pawnbrokers, repossesors, and auctioneers

21) Land surveyors

22) Landscape architects

23) Marriage and family therapists, licensed clinical social workers, licensed educational psychologists, and licensed professional clinical counselors

24) Martial artists and promoters

25) Massage therapists

26) Medical cannabis professionals and businesses

27) Midwives

28) Naturopathic doctors

29) Occupational therapists

30) Optometrists and opticians

31) Pharmacists and pharmacy licensees

32) Physical therapists

33) Physicians and surgeons and Osteopathic physicians and surgeons

34) Physician assistants

35) Podiatrists

36) Private postsecondary education

37) Product labeling

38) Professional engineers

39) Professional fiduciaries

40) Psychiatric technicians

41) Psychologists

42) Real estate brokers, salespersons, and appraisers

43) Registered nurses

44) Respiratory care practitioners

45) Security and investigative services

46) Sellers of travel and tour guides

47) Speech-language pathologists, hearing aid dispensers, and audiologists