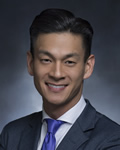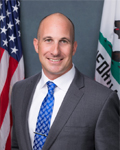 For information on how to submit a position letter please see the 
Advocacy Quick Reference Guide

Important COVID-19 Information
In the final days of the legislative session, the Assembly will conduct several hearings for bills returning from the Senate. The public will have the ability to participate in these hearings by offering comment in the following ways:
The Capitol will be open for attendance of this hearing; however, due to guidance on physical distancing, seating for the hearings will be minimal for the press and public. In-person attendance is not recommended. All are encouraged to watch the hearings from their livestream on the Assembly's website at https://www.assembly.ca.gov/todaysevents.
Remote Testimony Stations at these locations (Please check the Assembly website for the latest information): 

Oakland State Building - Elihu M. Harris State Office Building (1st floor Auditorium) – Bay Region , 1515 Clay Street, Oakland CA 94612
Los Angeles – Ronald Reagan state building - Auditorium (300 South Spring Street, Los Angeles, CA 90013)
Fresno – Hugh Burns state building – Lobby , 2550 Mariposa Street, Fresno, CA 93721

Written testimony before the hearing via the position letter portal. Please note that any written testimony submitted to the committee is considered public comment and may be read into the record or reprinted.
Due to the impending constitutional deadline for the Legislature to adjourn and conclude this legislative session, phone testimony will be available, but it will be limited.
Updates
November 17, 2020
The Assembly Committee on Business and Professions will be holding two Joint Sunset Oversight Hearings on November 18 and November 19. Agendas listing which boards will be discussed at these hearings are available under Sunset Review Oversight Hearings.
March 18, 2020
The Joint Sunset Oversight Hearings scheduled for March 17, March 24, and March 30 have been postponed until a future date to be announced. Background papers for the March 17, 2020 hearing are available under Sunset Review Oversight Hearings.
February 25, 2020
Background materials for the joint informational hearing "Cannabis: Proposed Consolidation of Regulation and Identifying the Elements of the Illicit Market" is available under Informational Hearings.
The Assembly Standing Committee on Business and Professions meets Tuesdays at 9:00 a.m. in Room 4202.
Documents
Committee Jurisdiction:
"Sunrise," the creation of new regulatory entities within the Department of Consumer Affairs (DCA);
"Sunset," the oversight and elimination of regulatory entities within the DCA;
Health care professional licensing;
Veterinarian licensing;
Occupational licensing;
Vocational education;
Department of General Services;
Product labeling (except agricultural and medical product labeling).