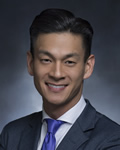 Updates
April 23, 2018
The updated agenda for the Assembly Bills set for hearing on April 24, 2018, as well prior hearing materials, are available under Bill Hearings.
February 28, 2018
The agenda and background papers for the February 26, 2018, and March 5, 2018, Joint Sunset Oversight Hearings are available under Sunset Review Oversight Hearings.
February 14, 2018
The agendas and background papers for the February informational hearings held on February 20, 2018, Cannabis Regulation: An Update on Statewide Implementation and February 6, 2018, CURES 2.0 and Beyond: Advancing Technology to Combat the Opioid Crisis are available under Informational Hearings.
The Assembly Standing Committee on Business and Professions meets Tuesdays at 9:00 a.m. in Room 4202.
Documents
Committee Jurisdiction:
"Sunrise," the creation of new regulatory entities within the Department of Consumer Affairs (DCA)
"Sunset," the oversight and elimination of regulatory entities within the DCA
Health care professional licensing
Veterinarian licensing
Occupational licensing
Vocational education
The Department of General Services (building standards)
Product labeling (except agricultural and medical product labeling)