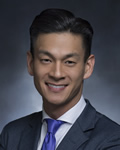 Updates
May 23, 2017 - Informational Hearing
Examining the Plan for Medical and Non-medical Cannabis Regulation
2017 Assembly Bills Heard in B&P Committee
Committee analyses for the Assembly bills heard in the B&P Committee, are  available and can be accessed under Bill Hearings.
March 17, 2017
The Sunset Review Background Paper for the March 20, 2017, Joint Sunset Review Hearing is now available. The paper, along with those from prior hearings, can be accessed under Joint Sunset Review Hearings.
March 13,2017
The Agenda and Background Paper are now available for the March 14, 2017, Joint Informational Hearing, Regulation of Corporations and the Impact on Professional Licensing. They can be accessed under Informational Hearings.
The Assembly Standing Committee on Business and Professions meets Tuesdays at 9:30 a.m. in Room 4202.
Committee Jurisdiction:
"Sunrise," the creation of new regulatory entities within the Department of Consumer Affairs (DCA)
"Sunset," the oversight and elimination of regulatory entities within the DCA
Health care professional licensing
Veterinarian licensing
Occupational licensing
Vocational education
The Department of General Services (building standards)
Product labeling (except agricultural and medical product labeling)